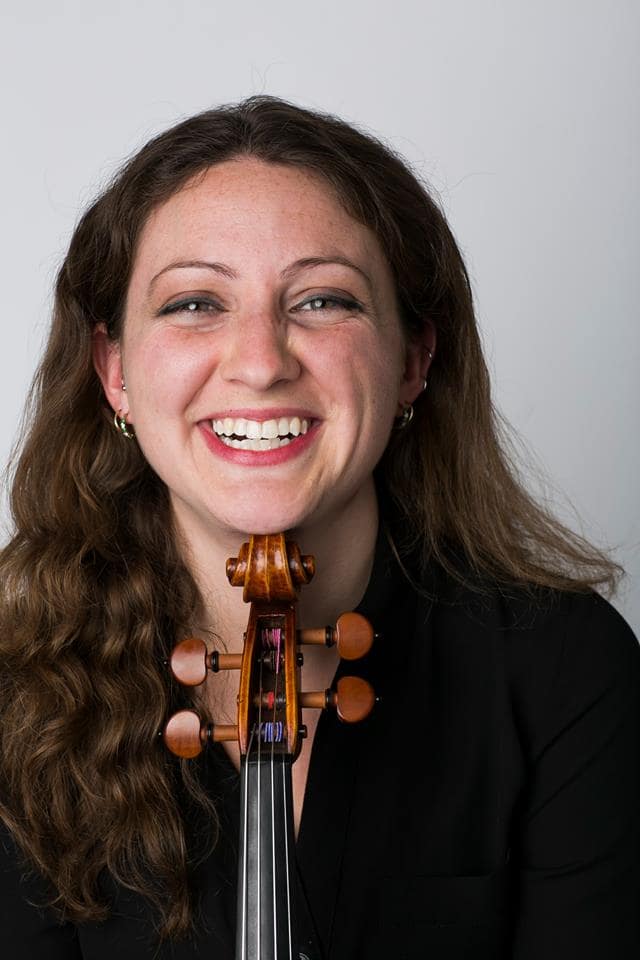 My Story
A New York native with Puerto Rican heritage, New York City has been my home since 2016 after spending a decade in Midwest cities. As a violist, I have performed in symphonic and operatic settings throughout my career, as well as both on and off-Broadway musical theater productions. This career also includes performances on Saturday Night Live (Chance the Rapper), The Tonight Show starring Jimmy Fallon (SZA), to Lincoln Center Out of Doors concert series, to outdoor Brooklyn stages, to Rockwood Music Hall, to Carnegie Hall. Normally, I can be found traversing the NYC region with my viola, and, most likely, a bagel. For the 2018-2019 season, I had the privilege of joining the Southwest Florida Symphony in Ft. Myers, Florida, and enjoyed every moment of being a snowbird migrating south in the winter.
Trained in viola performance at Carnegie Mellon University, followed by the Cleveland Institute of Music, I was eager to hit and to join the Civic Orchestra of Chicago in 2011. While there, I was spoiled with the amazing halls of Symphony Center, colleagues, and world-renowned conductors, composers, and soloists. With the precious few minutes I had in a one-on-one discussion with Yo Yo Ma, we laughed and talked about Sesame Street, cookies, and how to stir up new audiences to classical repertoire. "A little of this, a little of that" laughs, jokes, a little less serious, coupled with "okay, what is the problem and how do we fix it?"
Beyond performing, it has been my privilege to share my love for, and knowledge of, music with various educational groups throughout the city, such as The Harmony Program, Youth Orchestra of St. Luke's (YOSL), and OrchestraOne. The importance of groups and programs like these is so, so, so, etc high. To reach out and connect with students, young folk, and their families about the joy and power that music can bring to a rather uncertain and shaky future in unstable financial and familial settings is practically immeasurable (although there is plenty of research to support the benefits of music education, so you don't have to just take my word for it. Science says so.).
Here in this city, "crossover" and genre-hopping are all part of the fun. Don't get me wrong, I still and always will be a #1 fan of laying down the middle voice in a Beethoven symphony, yet this is flipping NYC. Meeting John Kander and performing a new musical of his, Kid Victory, was one of the first things I had the honor of doing here. Learning the ropes and intricacies of behind-the-scenes for my Broadway debut in 2019 (Ain't Too Proud) shocked me with the amount of people and communication in small spaces. Working with film composers and sitting in recording studios for bands with the headphones on and getting the "hits" right- incredible! Rocking out performing in a Prince tribute in Brooklyn- downright groovy. Seeing the sea of people at Damrosch Park paying their respects to J Dilla while Miguel Atwood Ferguson led us through his magnificent orchestrations of hip hop classics- priceless. Name dropping aside, I'm here for the music. The "who/what/when/where" all comes from the "why"- the answer is simply from my love and appreciation for music.